Graphic Design
Our graphic design service ranges to all products and services. Get innovative creativity in every order. All works come with your RTD and delivered to you in multiple formats for use in all medias.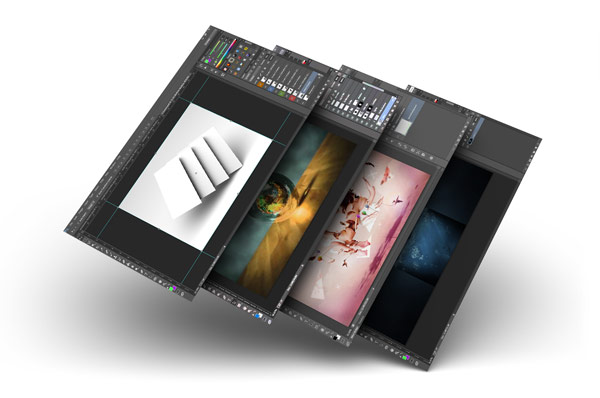 Marketing Materials Approx. 1 Hour
Large Format Approx. 1 Hour
Web Graphics / Layout Approx. 1 Hour
Vehicle Wraps Approx. 5 Hours
Marketing Materials
When you have your marketing materials printed by Roncoger.com, you can rest assured you ar enot only getting high quality products, you also are saving on cost. We believe in honesty across the entire spectrum of marketing whether it's digital or physical.
Printed Marketing Materials
There are a lot of marketing materials available for businesses. Please inquire for pricing for your marketing material needs.
Media Footage
Media is everywhere fom television to the web. From broadcasting to webvideo, don't post or televise your video without branding it. We offer media footage to fit your company in many formats, ranges and always delivery it in hi-definition. You receive your footage in many formats and sizes if requested to fit all desires.
Media Footage
Logo Reveals - $95
Openers - $165
Slideshows - $185
Trailers - $475
Social Media Marketing
Todays businesses rely heavily on marketing whether it's the company name or it's products. With technology on the rise digital marketing is increasingly growing to new heights. The digital marketing advantage comes with marketing on social networks in front of thousands and millions of prosepctive clients.
Social Media Marketing
Includes marketing to the follwing:
Facebook: $250 per month
Twitter: $250 per month
Instagram: $300 per month
Linkedin: $225 per month